The West Hollywood Design District's home décor connoisseurs trust high-end store and showroom MASS Beverly for premium furniture and accessories that will make their house a stylish stand-out. But this design mecca wouldn't have earned such a reputation without the vision of its founder, Mary Ta. A long-term design enthusiast, Ta became both informed by and enamored of Italian design during Milan's Salone del Mobile, an annual furniture fair. Specifically intrigued by the work of the Minotti family's work, she eventually opened the brand's first monobrand showroom in Los Angeles in 2004. This experience ultimately prepared her to open Mass nearly a decade later.
Equal parts showroom and storefront, Mass specializes in luxury modern pieces by the most sought after international designers. The success of both Mass and Ta herself inspired us to learn more about what it takes to be a female entrepreneur in such competitive—often male-dominated—industry, so we chatted her up to learn a bit more about how her interest in interior design was first sparked, how she curates her own home, and what she loves most about being a hub of the Design District.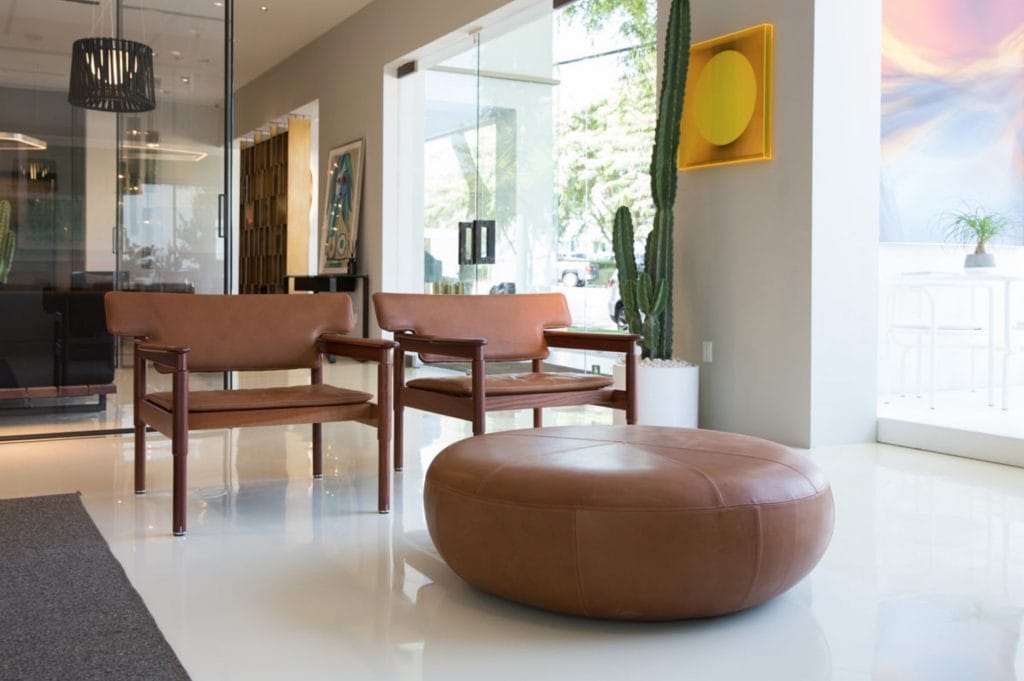 How would you best describe your design aesthetic in three words only?
International, sophisticated, artistic.
How was your interest in interior design first sparked?
When I was 11, I first realized that one's environment directly affects not just their own mood, but everyone else around them.
What makes your store/showroom different than most?
My products, concept, application, and my talented international team.
What is the most satisfying part of your work?
When something I imagine—after much hard work—materializes into reality.
What things inspire you most as a design enthusiast and business owner?
Color, nature, technology, changing mindsets and the different ways we live today with access from technology, the ease of travel, and the independence of people.
What challenges do you face as a woman in the industry?
With European manufacturers, it is still a traditional world. However, my clients are successful and illuminated to appreciate diversity and contribution of women.
Let's talk about your own homes. What's the design aesthetic there and what are a few favorite pieces you've acquired?
One of my homes is purely Mid-century modern with a mix of organic/Nakashima pieces and European modern. And a lot of artwork! The other is a work in progress that is nearly completed: a mix of Mid-century modern, European marble, and Japanese with some of the best pieces from the showroom and one-of-a-kind vintage and artwork. Some of my favorite pieces are my timeless Hamilton four piece endless sectional by Minotti— which many of my friends have slept on—my photograph of a Thai fruit stand by Christian Voight—which shows the vibrancy of life—and my Stealth dining table by Henge.
What do you love about your location in the West Hollywood Design District?
West Hollywood is very dynamic and open-minded with complete acceptance of religion, sex, and race and it's also full of creativity including fashion, interior design, architecture, entertainment, and great food.
Related posts