The West Hollywood Design District is excited to announce the latest board leadership of 2018! We would like to welcome Chairman, Nick Ingate, Vice Chair, Nick Rimedio, Bookkeeper, Darci MacNab, and Architect & Design Director, Gulla Jonsdottir. Learn even more about our new board members below!
Chairman, Nick Ingate is a partner at the projects*, a brand consultancy working with clients such as Equinox, Target, Moet & Hennessy, Calvin Klein, and Coach. More recently, Nick has partnered with the Australian Government and the Department of Foreign Affairs and Trade to nurture, develop and accelerate young innovators looking to expand globally. In his spare time, Nick plays rugby with the Beverly Hills Rugby Club He also started the West Coast chapter of the Cyclones Bicycling Club, a not-for-profit bicycle riding tribe that recently raised $45,000 for a bike share program in Tanzania, Africa.

Vice Chair, Nick Rimedio is originally from Cuyahoga Falls, Ohio, and now resides in Beverly Hills. He attended the American University of Paris as well as the University of Akron with a major in International Business Administration. Rimedio is a seasoned hospitality veteran bringing twenty years of industry experience as the General Manager of La Peer Hotel. Previously he's held management positions at L'Ermitage and Avalon Beverly Hills. Rimedio also has experience in restaurant industry where his breakthrough in luxury came under famed chef Charlie Trotter, first at his iconic restaurant in Chicago, and then as general manager for Trotter's "Restaurant Charlie" in the Palazzo Las Vegas.

Some of Nick's hobbies include supporting the Ohio State Buckeyes, film, entertaining in his home, and actively participating in the communities where he works and calls home. When La Peer Hotel opened in January 2018, is was designed as a true community gathering place. Rimedio felt compelled to join the district to lend support in the renewal and activation of a stronger neighborhood.

The board welcomes Gulla Jonsdottir as the Architect and Design Director. Jonsdottir was born in Iceland where she studied mathematics before moving to Los Angeles to study architecture at the Southern California Institute of Architecture. Before starting her own firm in 2009, she worked for Richard Meier, Walt Disney Imagineering, and Dodd Mitchell Design. Jonsdottir is the principal of Gulla Jónsdóttir Architecture & Design, a Los Angeles-based design studio with a reputation for holistic work across the fields of architecture, design, and brand management. She has designed residential, commercial and hospitality projects worldwide, as well as having her own furniture line. She is an award winning architect and some of her most notable project are the 2 Michelin star Le Grand Restaurant, by Jean-Francois Piege in Paris, La Peer hotel in West Hollywood, The Macau Roosevelt hotel in China, Comal at Chileno Bay, Los Cabos, Mexico and the Renovation of the Chinese Theater in Hollywood. Her work is always echoing the integration of organic beauty and function.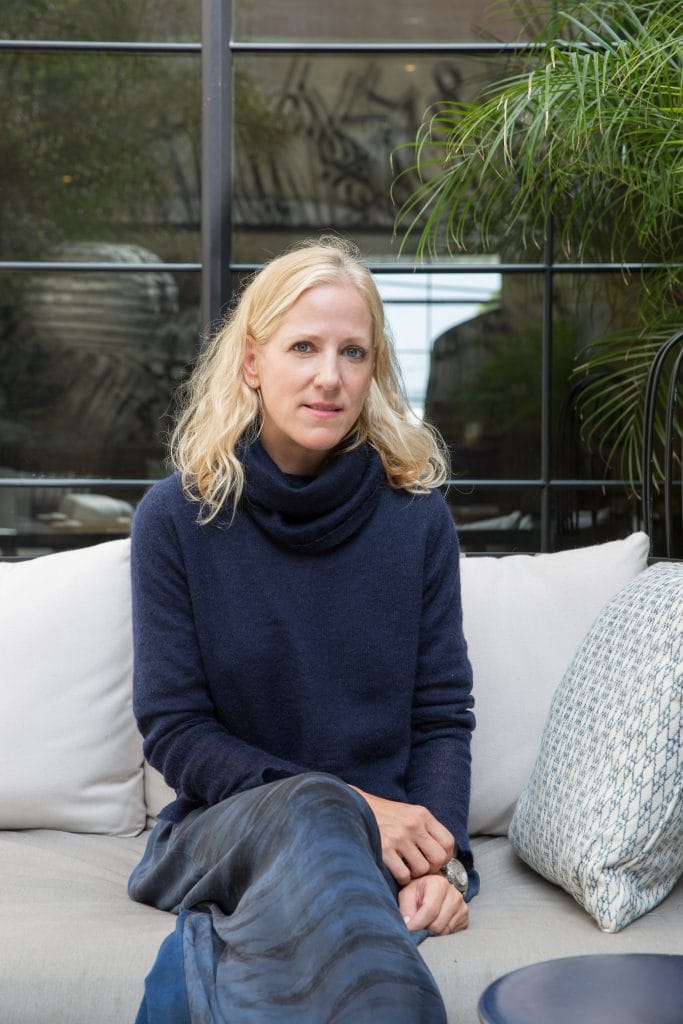 Meet the board's new Treasurer, Darci MacNab. She holds an MBA from the University of Wisconsin and is a licensed CPA in the state of California and started her career in public accounting at PricewaterhouseCoopers. She has held the title of CEO of Rose Tarlow since 2013. Previously MacNab served as the Director of Finance for European based fashion label, Dept BV, where she was brought to turn around US operations, including distributions facilities, restructuring existing IT platforms and creating business processes. Prior to that she spent 12 years at Kraft Foods, Inc, and Kimberly-Clark.


Please join us in welcoming them to our district. We are excited to see what creative ideas they have in store for us!
Related posts