Living in the City of Angels has its perks, but sometimes we all need to step away for a little vacation. If you'd like to avoid braving the traffic to the desert or the long haul up the coast, tucked into the heart of the West Hollywood Design District is the newest member of the Kimpton Hotel family, The La Peer Hotel. Managed by Nick Rimedio, the District's Vice Chair and designed by Gulla Jonsdottir, the District's Architect and Design Director, the La Peer has everything you love about LA while helping you escape with breathtaking art, architecture, a delicious food and drink menu, and rooftop patio.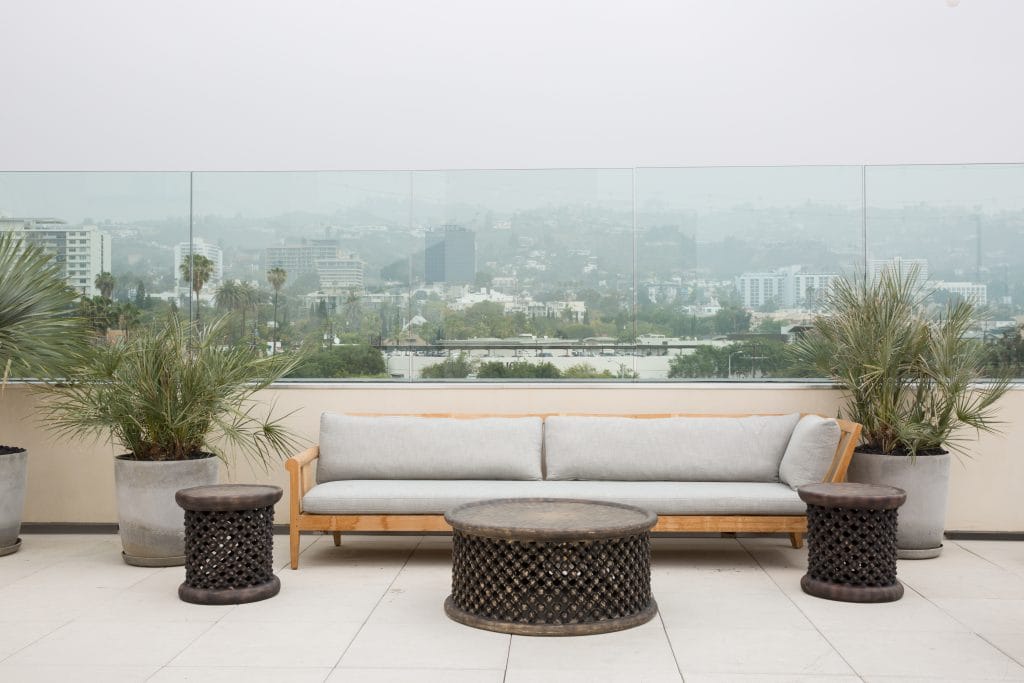 "Imagine a space where art, music, fashion, poetry, film and architecture intertwine to a cacophony of spatial harmony," says Jonsdottir. "With this project, we're taking design cues from our neighbors—from fashion to high-end furniture, artists, and poets—in addition to the array of creative visitors who gather from all over the world", Gulla Jonsdottir shares with Forbes. It's easy to see why the La Peer Hotel is quickly claiming its place as one of the most breathtaking spaces in Los Angeles.
Once you get settled into your suite, outfitted with a deep soaking tub and separate shower, you'll head down to the lobby where you can enjoy complimentary wine by the pool or at the courtyard bar. Casey Lane, the renowned chef of their Italian trattoria Viale dei Romani, will whip up a delicious dinner of course followed by dessert.
After a restful night's sleep, head down to the lobby where you can borrow one of La Peer's custom-designed PUBLIC bikes available to borrow for a ride around town, or their Tesla House car for adventures within a 1 mile radius to other establishments in the District.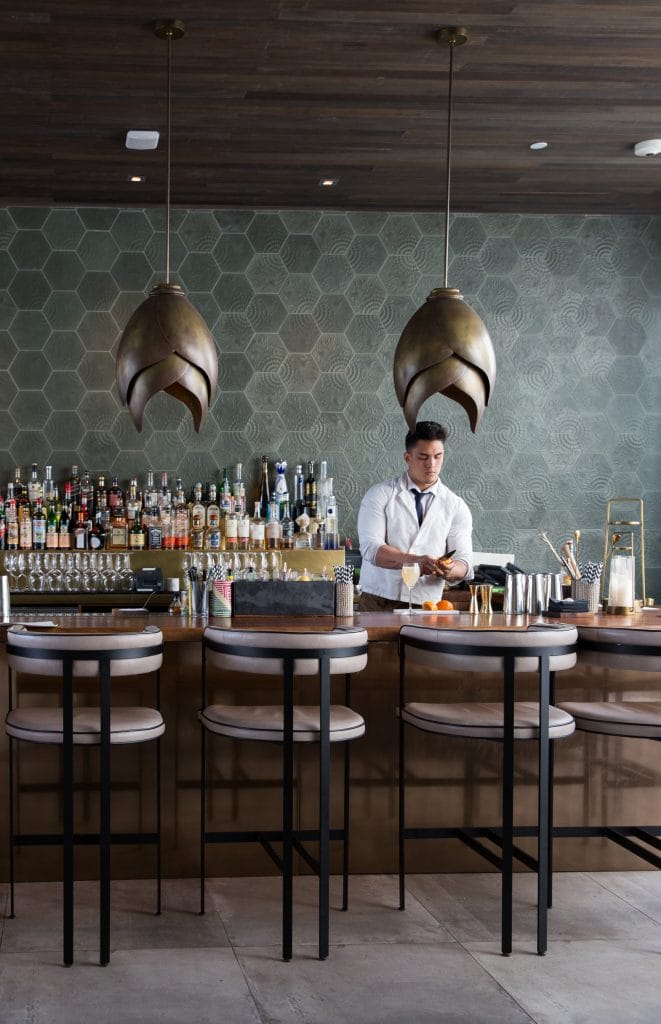 Book your LA Staycation at the La Peer Hotel today!
Related posts